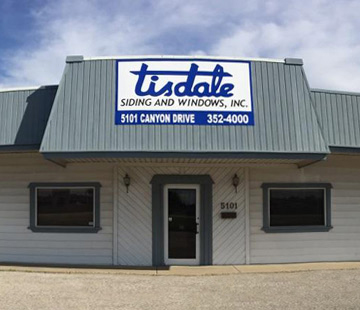 Tisdale Siding & Windows, Inc.
Tisdale Siding and Windows was established in Amarillo, Texas in September of 1978. We have been providing siding and windows to Amarillo and the surrounding Panhandle for over 30 years, and have been a member of the local Better Business Bureau since 1979. Our business was founded on the idea of providing high-quality products, great workmanship, and excellent customer service.
Your home is one of the most important investments you will ever make. Choose your siding and window contractor wisely, and always ask for references. Take the time to personally inspect completed jobs of any contractor you are considering to work on your home. Any siding and window job can look good driving down the street, but a close inspection will always reveal the difference between experienced and amateur workmanship. Our installation crews have years of experience, and take pride in every job. We stand behind our workmanship, and invite you to compare it against anyone in the siding business.